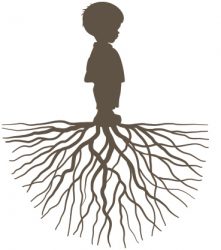 Stephen Garfinkel
(416) 576-5012
Over the past 20 years, I have gained valuable experience as a psychotherapist in the field of mental health. After completing a Bachelor of Art's (Honours) Degree in Child and Youth Care from the University of Victoria, I obtained a Master's of Arts Degree in Early Childhood Studies from Ryerson University. I have also acquired a Certificate in Couples and Family Therapy from the University of Guelph, which is recognized by the Ontario Association for Marriage and Family Therapists (OAMFT). My initial work was in Children's Mental Health organizations, including residential, day treatment and outpatient services for children and adolescents and their families who have suffered with a variety of severe psychiatric issues.
Currently, I am employed as a family therapist in a recognized Eating Disorder Program in Newmarket, Ontario.  My expertise is in working with individuals and their families that have been impacted by this debilitating illness. In my private practice, I work with individuals and families who are looking for ways to improve their lives at home, in relationships and in their academic or professional pursuits. Sometimes, people may not even realize what they are hoping to change until therapy begins.
I hope to create a safe, fun and relaxing environment for people to explore their untapped resources and use creativity to solve problems that may previously have seemed insurmountable. I use humour and lightheartedness, as well as a mindful awareness to help re-frame serious or traumatic events that can be overwhelming at times. Overall, I believe in the power of people's ability to heal their wounds, both old and new, despite the many obstacles that are in their way.
Individuals and families who struggle with:
High Conflict / Chronic Stress Situations
I am currently registered with College of Registered Psychotherapists of Ontario (CRPO) and am in good standing with the Ontario Association of Mental Health Professionals (OAMHP).