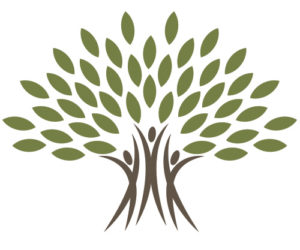 Leanne Garfinkel
I have been working as a psychotherapist in the field of mental health for over 20 years. I earned a Masters of Arts Degree in Clinical Psychology, and am registered with the College of Registered Psychotherapists of Ontario, as well as the Ontario Association of Mental Health Professionals. Through my journey as a therapist, I have been employed in Mental Health Programs in hospitals and community mental health settings. I have completed Intensive Training in Dialectical Behavioural Therapy (DBT) through the Centre for Addiction and Mental Health with the University of Toronto. DBT is an evidence based, skill building therapy that empowers clients to regulate their emotions, learn distress tolerance techniques, practice mindfulness and improve their interpersonal relationships.
As I continued to work with clients through the years with experiences of extreme emotional dysregulation and trauma, I decided to complete training with the Somatic Experiencing Training Institute and I have received the designation of a  Somatic Experiencing Practitioner (SEP) ™️. Somatic Experiencing offers a "bottom up", physiological approach to regulation; rather than solely relying on a "top down" cognitive processing. In this way, an individual can learn to notice the physiological subtleties, as well as activation, and discover their own internal resources on effectively renegotiating the impact of trauma in their lives.
Currently I provide therapy to adolescents and adults in a private practice setting. Clients who seek service often struggle with regulating their emotions which they perceive as overwhelming. Often, their attempts at self-regulation and responding to their current situations have not been successful over the long term, which impacts their quality of life, interpersonal relationships and sense of self. We work together to reestablish an ability to respond to their emotions/sensations/thoughts and attend to relationships, as well as the demands of their life circumstances. My practice is informed through a relationship based psychotherapy and DBT strategies, and Somatic Experiencing principles.
Although I do not limit service to a formal diagnosis, the cliental I work with have had, or meet criteria for:
Borderline
Personality
Disorder
Generalized
Anxiety
Disorder
Depression
(current or in remission)
Post-Traumatic Stress Disorder /
Complex Post-Traumatic Stress Disorder
Individuals who are seeking increased insight/awareness and overall satisfaction/acceptance with their lives
Client symptoms do not appear in isolation; therefore I am familiar with clients also struggle with substance abuse issues, eating disorders, attention deficit disorders and high levels of stress in daily life circumstances.
Through my experiences, I  have recognized the necessary interdependency of addressing our struggles, and of fostering a sense of wellbeing. With nourishing a kind and compassionate relationship with ourselves, we can build our resiliency as we approach our day to day demands. I wish to encourage others to find a place to be curious about how they can return to themselves, and their experiences; through psychotherapy and reflective discussion.